Richard Buckley-Gorman
BA, Classical Studies and Latin, Victoria University of Wellington, 2012
BA (honours), Classical Studies, Victoria University of Wellington, 2015
MA, Classics, Victoria University of Wellington, 2016
Juan Patricio Dopico
BA, Classics & Philosophy, Vanderbilt University, 2012
MA, Classics, Washington University in St. Louis, 2015
I earned my bachelor's degree in Classical Languages and Philosophy from Vanderbilt University in 2012 and a master's degree in Classics at Washington University in Saint Louis in 2015. My master's thesis surveyed the iconographic depictions of Homer in Roman imperial mosaics with a critical eye to the development of intellectual understandings of Homer that culminated in the Neoplatonic Tradition. Upon entering Hopkins in 2017, my work has continued in a similar vein: my doctoral thesis examines the reception of Brutus and his exempla in imperial literature that range from Liberator of the Roman Republic to conspirator, while simultaneously tracking the way Greeks and Romans reshaped the collective memory of Brutus. I have also ventured into other projects. In 2020, I aided the Database of Religious History with entries on the Vestal Virgins, the Pontifex Maximus and the Pontifical College, the Cult of Isis, and Orphism. Finally, in the Fall 2022 and Spring 2023, I will be teaching a course of the reception of Greco-Roman antiquity in Japanese anime, exploring not only literary receptions, but also historical ones, which includes German Philhellenism.
General interests: Greek and Roman, history, historiography, philosophy and religion.
Giacomo Loi
BA, Classics, Catholic University of the Sacred Heart, Milan, 2015
MA, Classics, Catholic University of the Sacred Heart, Milan, 2017
I began my doctorate at Hopkins in 2017, after having received my BA (2015) and MA (2017) in Classics at the Università Cattolica del Sacro Cuore, Milan. I also studied at the Danish Academy in Rome, at the National Hellenic Research Foundation, Athens, and at the Hebrew University of Jerusalem. My main interest lies in the reception of classical antiquity and in the intersection of ethnic, cultural, and linguistic difference in antiquity and in the modern world. In particular, my dissertation,"Our Quarrel Is Of Old": Classical Reception in Modern Hebrew Literature, explores the presences, the uses, and the shifting meanings of classical culture in modern Jewish Hebrew culture (1880s-2010s).
As 2021/22 doctoral fellow at the Fondation pour la Mémoire de la Shoah, Paris, I developed my project There Is No Analogy Within History. Classical Myth and Holocaust Hebrew Literature, and I am part of the international team that initiated and leads the project "Gentile" Antiquity. The Reception of Antiquity in Modern Italian Jewish Culture. I have published articles, online essays, and reviews on classical reception in Italian, European, and Jewish culture. Check out my work on my personal site.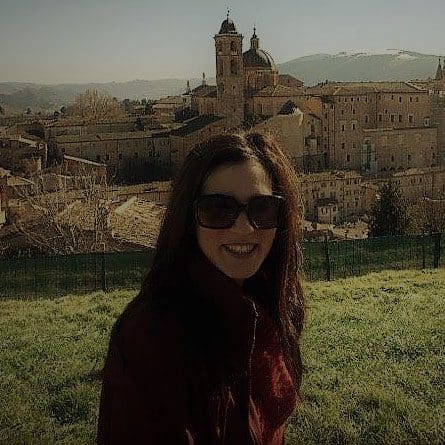 Ambra Marzocchi
Diploma, Archival Science, Palæography and Diplomatics, State Archives School of Bologna, 2005
BA, Classical Humanities, Università degli studi di Ferrara, 2006
MA, Philology Literature and Classical Tradition, Università degli studi di Bologna, 2008
MA, Classics, University of Kentucky, 2017
Graduate Certificate, Latin Studies, University of Kentucky, 2017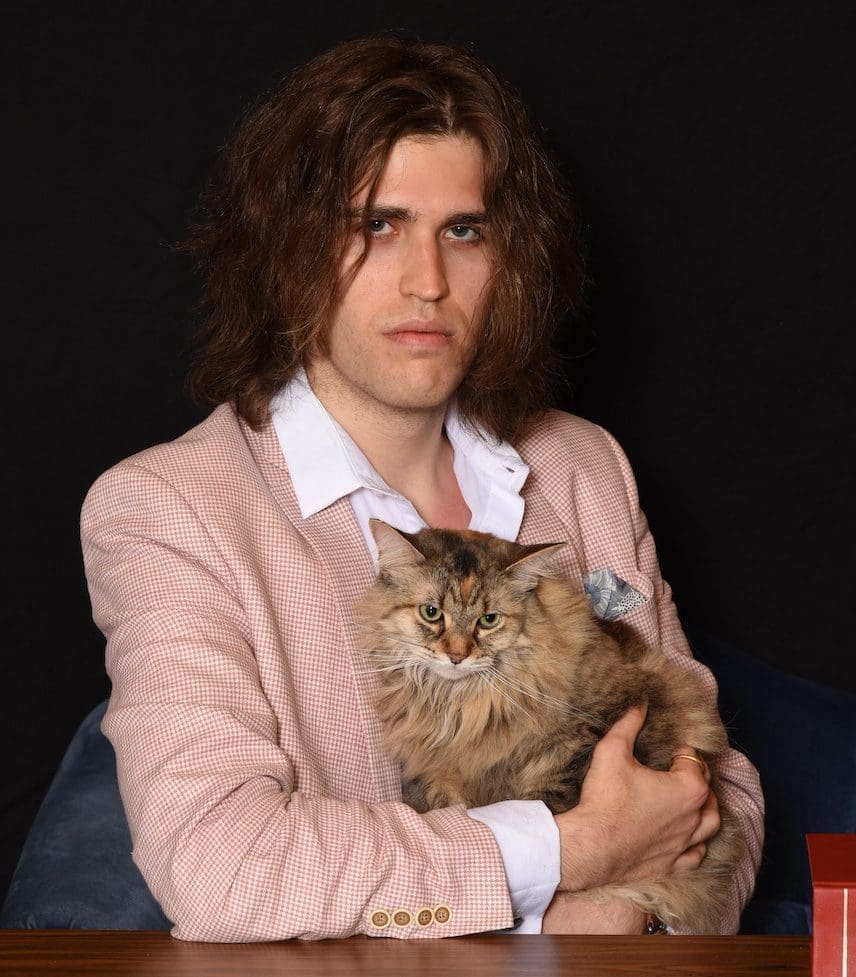 Martin Michálek
BA, English Literature, Brigham Young University, 2013
MLitt, Classical Studies (Greek & Latin), University of St Andrews, 2017
I have had the fortune of studying English literature (B.A., Brigham Young University, 2013) as well as Greek and Latin (MLitt, University of St Andrews, 2017, supervised by Dr Roger Rees). My studies merge these disciplines by looking at Greek and Latin poems in dialogue with each other, as well as reception studies of literary translations into English, Neo-Latin, or Italian verse. Motivating my studies are questions about sexuality and queerness, poetic influence, self-representation of the author, and instances of deliberate mistranslations.
My dissertation, "Selfless Portraits: Reading Horace's Corpus in His Literary Corpus" merges these interests by reopening the age-old question of how Horace's poetry functions as autobiography. Crucial to my study are Callimachus's ideas about books-as-bodies and moments of Horatian (and, I argue, Callimachean) reception in the poetry of Lord Byron and Ezra Pound. I have also explored these themes in presented papers such as C. H. Sisson's translations of Virgil (CAMWS, 2023), as well as Angelo Poliziano's queer-time philology and his reception of the Orpheus myth (Queer and the Classical, 2022).
I teach across the board from Greek and Latin to courses on classical reception, including "Classics and the Force of English Poetry," "Reading Poetry for Everyday Life," "Orpheus: A Retrospective," and "Ancient Poetry at the End of the World." In my spare time, I translate poetry and speak Ancient Greek with my cats.
Keisuke Nakajima (Jima)
Keisuke Nakajima (Jima) joined Johns Hopkins University in 2022 after finishing his BA in Classics at McGill University. Jima was born and raised in Japan for 16 years until he moved to Canada in 2015 and hopes to diversity of the field by applying his non-"Western" perspective to his research. He is primarily interested in Ovid's poetry, in particular the Metamorphoses and his exile poetry. At Hopkins, Jima wishes to explore how the works of Ovid can aid us in creating more inclusive Queer media. Apart from Ovid, his interests include: Theocritus and pastoral tradition, Naturalism, theatrical adaption of ancient literature, Ethical Criticism and roles that fiction plays in human society, ancient and modern. In future, he is looking forward to further engaging with Greek and Latin poetry both academically and creatively. In his free time, he enjoys bouldering, inviting his friends to bouldering, and bouldering with his friends.
He loves meeting and chatting with new people, so feel free to reach out to him via email or on his twitter @kei_classics.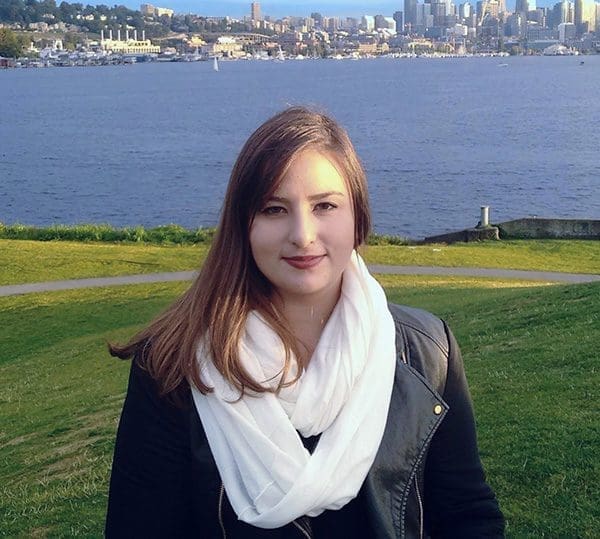 Mariana Pini
BA, Literature, University of Campinas, 2012
MA, Linguistics | Classics, University of Campinas, 2015
Mariana Pini is a PhD student in Classics at the Johns Hopkins University, Baltimore, USA. She earned her BA (highest-ranking student) in Literary Arts in 2012 (Senior Thesis: Innovating the Orator: the homo nouus ethos in Cicero's Brutus; Portuguese original: O orador inovado: o ethos do homo nouus no Brutus de Cícero) and her MA in Classics | Linguistics in 2015 (Thesis: Politics and Latinitas: Cicero's Brutus and the Ends of Roman Eloquence, Portuguese original: Política e Latinitas: o Brutus de Cícero e os fins da eloquência romana) from the University of Campinas, UNICAMP, Brazil with a research stay at the University of Franche-Comté, Besançon, France. Her interests currently include Roman literature and historiography; citizenship and political handling of linguistic diversity in the late Roman Republic; privileged/marginalized group dynamics in ancient societies; human-animal relations in antiquity; reception of Classics in South America.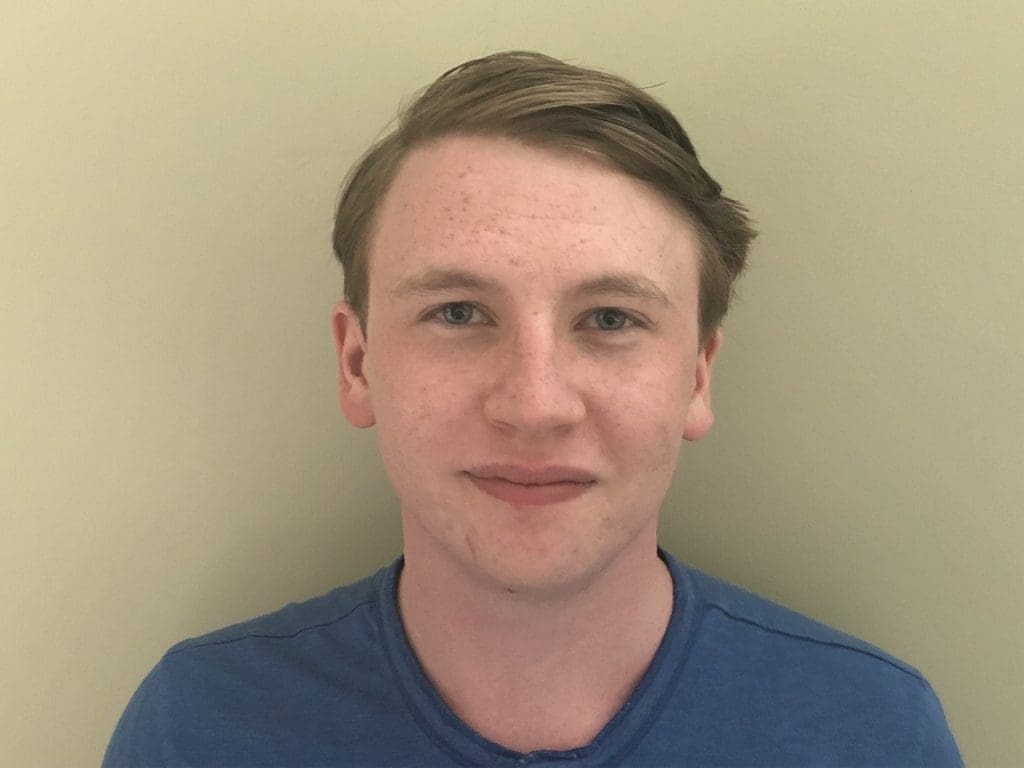 Connor Sedlacek
BA, Individualized Major ("The Changing Tradition of Classics"), Gallatin School of Individualized Study at New York University, 2016
Connor has been a PhD student in Classics at Johns Hopkins since 2018. His research focus lies in the reception of classical literature in education and the history of classical philology, especially in the 19th-century German context. In 2016, Connor received his BA, with a Minor in German, from New York University's Gallatin School of Individualized Study. His Concentration, Gallatin's equivalent to a Major, was entitled "The Changing Tradition of Classics," for which his research primarily explored the conflict of rhetoric and philosophy in the classical tradition. His dissertation concerns the role that the study of Greek and Latin antiquity played in the rise of the research university. His hope is that a critical examination of their predecessors in academic classical studies can bring new insight and purpose to present and future scholars. His other interests include the history of rhetorical education in antiquity, ancient literary criticism, and Homer.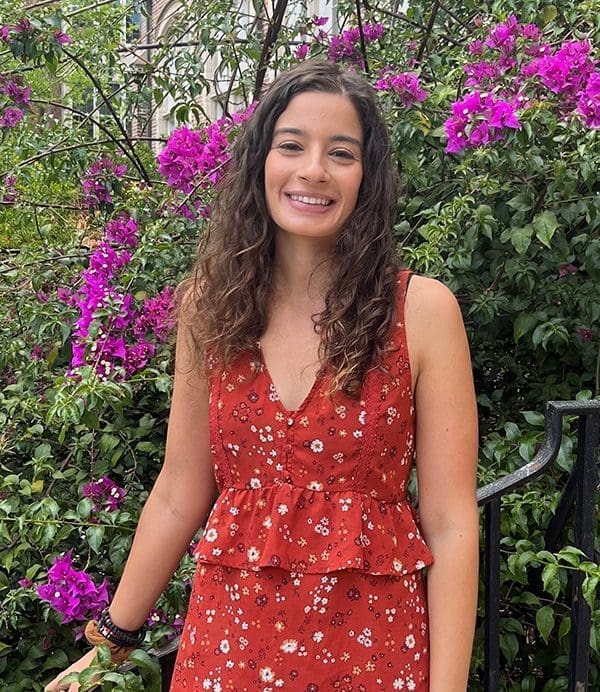 Charissa Skoutelas
Charissa Skoutelas is a first-year Ph.D. student in the Classics Department. She completed a B.A. in Classics & Ancient Mediterranean Studies at the Pennsylvania State University in 2020 and an M.A. in Classics at the University of Florida in 2022. Charissa's research interests span across Greek literature, with an undergraduate thesis exploring the construction of Homeric spaces and power in the Odyssey and a master's thesis on the legal, social, and dramatic roles of enslaved women in classical Athens. She hopes to continue studying the diverse representations of ancient identities in Greek and Roman literature and expanding her research to additional literary and material sources.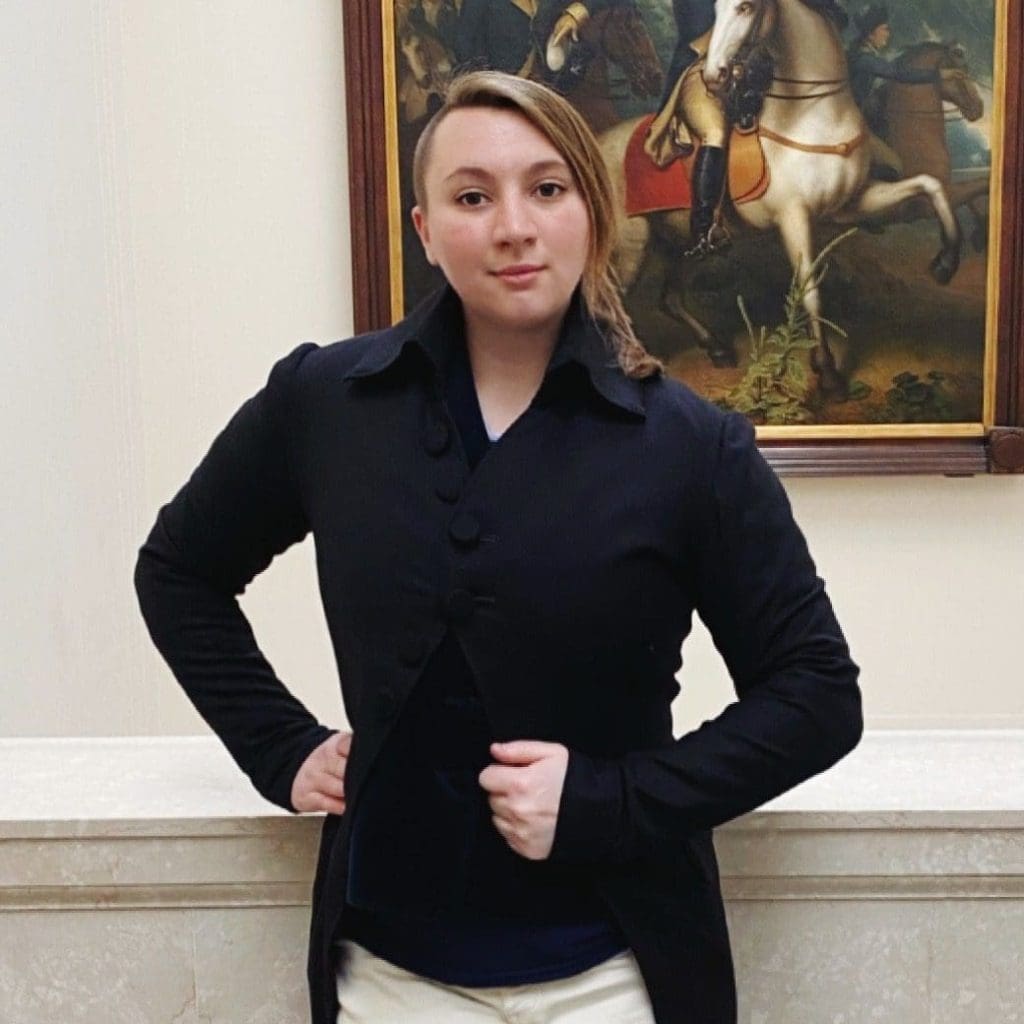 Kathryn H. Stutz
BA, Classical Language, University of Puget Sound, 2018
BA, Sociology and Anthropology, University of Puget Sound, 2018
Kathryn H. Stutz earned dual Bachelor's degrees in Classics and in Sociology & Anthropology at the University of Puget Sound in 2018. As a PhD student of Classics at Johns Hopkins since 2019, Kathryn has been investigating the uses and abuses of ancient Greek and Roman voyage narratives during the nineteenth-century age of imperial exploration at the edges of the earth, laying the groundwork for a dissertation within this new subfield of "Polar Classics."
Kathryn also writes about the afterlives of Roman politician Marcus Tullius Cicero, including the chapter "Law & Orator: Depicting Cicero through Modern Mystery Fiction," for the De Gruyter volume Portraying Cicero in Literature, Culture, and Politics. Similarly, Kathryn has worked to trace threads of the classical past within the writings of J.R.R. Tolkien, leading to an article for the journal thersites, "G.B. Smith's 'Elzevir Cicero' and the Construction of Queer Immortality in Tolkien's Mythopoeia." Some of Kathryn's other academic pursuits include creative translation of ancient poetry, as well as analysis of Greco-Roman myths on stage, from the stage-plays of Anne Carson to the Broadway musical Hadestown. Across these diverse classical reception interests, Kathryn's research broadly considers questions of gender, sexuality, and colonialism, from antiquity to the present day.
Tashi Treadway
BA, Classics, Princeton University, 2019
Tashi Treadway earned a bachelor's degree in Classics cum laude (2019) at Princeton University. Her senior thesis, Rape Isn't Merely Metaphorical: A Study of Rape Representations in Receptions of Ovid's Metamorphoses investigates literary and visual receptions of Ovid's Metamorphoses to examine how cultural perceptions of rape have formed and transformed. Before entering the Ph.D. program at Johns Hopkins, Tashi was a Fulbright Fellow and English Teaching Assistant in Germany. Tashi's teaching experiences also include Latin language, Greco-Roman mythology, and visual art. Her travels as a researcher have taken her to Cuba where she examined classical references in Cuban propaganda, and to Greece where she investigated aspects of the Greek educational system for refugee children. Her broader research interests include classical reception in contemporary visual art and literature, gender and sexuality in Greek literature, Latin language pedagogy, metamorphosis mythology, and human-animal relations in ancient literature.
Ryan Warwick
BA, Bard College, 2016
Ryan Warwick is a PhD candidate working at the intersection of Roman epistolography, material culture, and literary theory. His dissertation project, "Alone with Cicero: Authorship and Community in an Ancient Letter Collection," reads the letters of Marcus Tullius Cicero against the grain, uncovering the lives hidden in their margins. Ryan also has a passion for the archeology of Roman daily life. Check out the exhibition he curated on Martial's Saturnalia gift poems in the Hopkins archeological museum.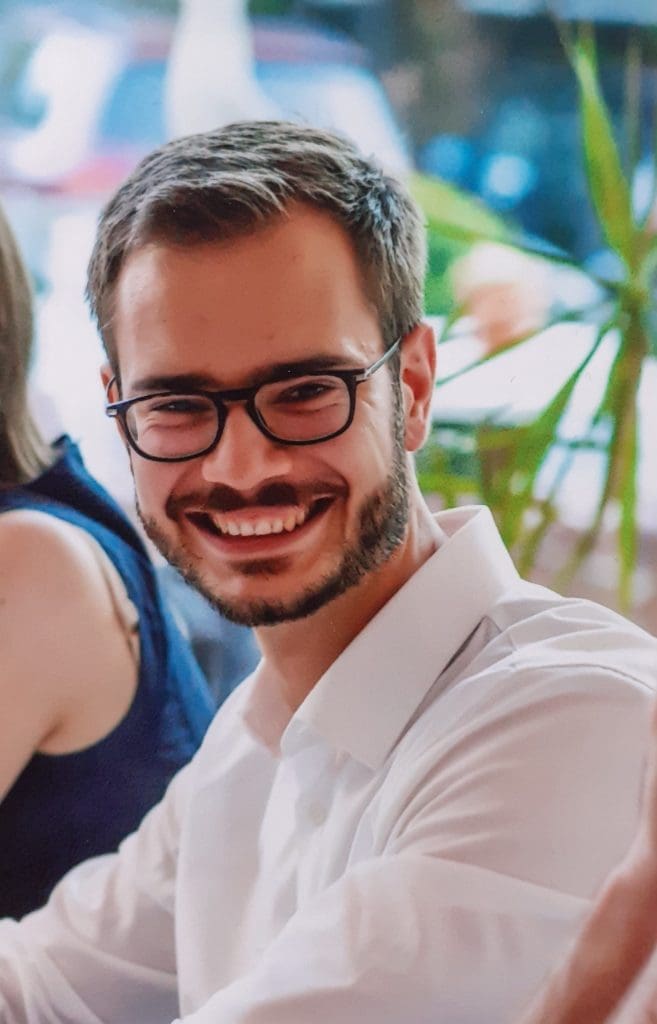 Yanneck Wiegers
BA, Latin and Biology, Osnabrück University, 2015
MA, Classics, Leipzig University, 2018
Primarily a Latinist, my research interest lies in the poetics and aesthetics of Latin literature. In my dissertation, I try to develop a fresh perspective on the production of Latin poetry. Under the notion of "Poetic Labor", I examine the nature of the poets' creative activity and their self-conception of it as it pertains to the ontologies of materiality, agency, and the body.
Before coming to Johns Hopkins, I completed a BA/BS in Latin and Biology at the University of Osnabrück, an MA in Classics at Leipzig University, and also studied at the Scuola Normale Superiore in Pisa, Italy.
Besides, I never lost my love for the sciences and continue to study the history of scientific thought in classical antiquity and beyond, where I am interested in the history of biology (esp. Genetics) from the Pre-Socratics to today.
I teach courses in Latin and Ancient Greek at all levels, seminars on the history of science like "Ancient Genetics" & "History of Biology", as well as more public-facing classes like "What is a Classic?" or "Framing Revolutionaries – From Rome to Disney."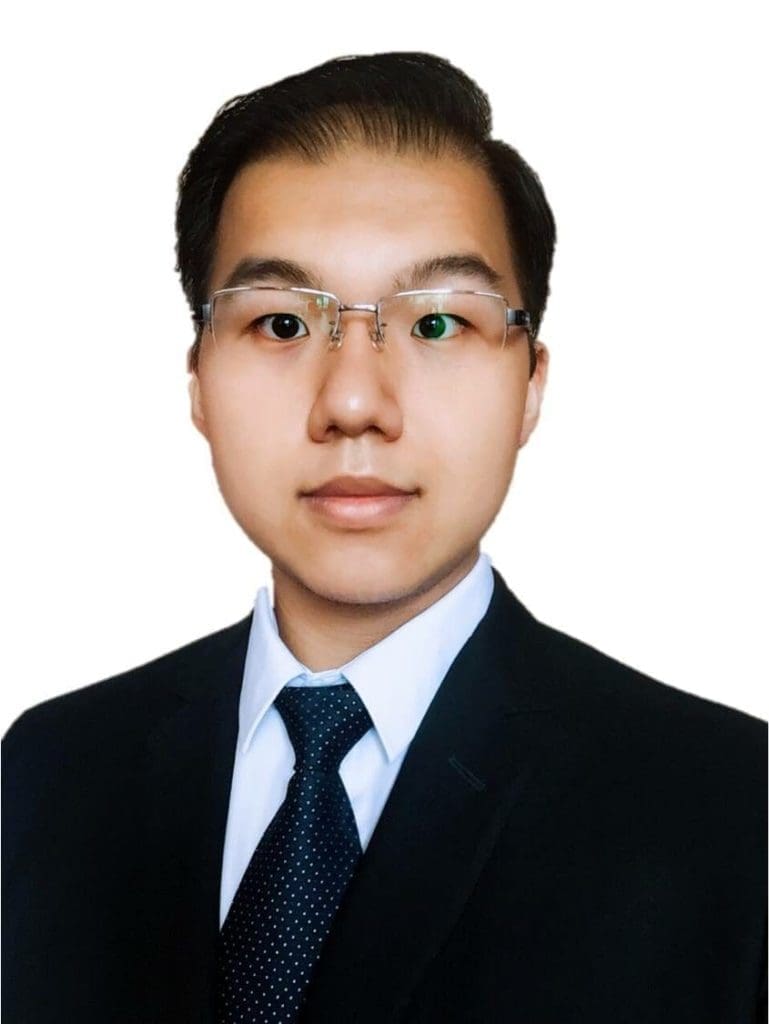 Yuanzhang Yang
BA (magna cum laude), Classical & Mediterranean Studies, Vanderbilt University, 2021
Yuanzhang Yang earned his bachelor's degree in Classical and Mediterranean studies at Vanderbilt University. He began his Ph.D. program at Johns Hopkins in Fall 2021. His primary interest is in Latin literature from the first century C.E. and its broad interactions with the contemporary politics of imperial Rome. Being an international student with a diverse cultural background, Yuanzhang also focuses on exploring the connections between ancient Chinese and classical poetries. His first published article, "Unrecoverable Love: On the Comparison of Tragic Love Stories in Aeneid and Chang Hen Ge," examines the recurring motif of lost love in both eastern and western cultures and finds similarities in the respective approach of the ancient authors. He is currently focusing on the patterns of tragedy and the significance of the irresistibility of Fate in ancient Greek and traditional Chinese dramas.